Fly Spain courses and holiday success stories
I can safely say that my first course at FlySpain gave me - by far - the most rigorous training
a HUGE thank you to Rob, Jack, Niall and Winston for getting me airborne again, making me smile and keeping me in one piece. Quite some challenge. Mark
You´ve a great combo of knowledge, skills, patience and environment, cheers guys!
Algodonales is one of the world's tiny communities that cherishes the pilots who come to visit and fly the skies above
Outdoor pursuits Instructor
Dear Rob and Nic We felt that we must send you an e-mail post our weeks EP course. Both Jan and I have enjoyed many holidays during our time but we have to admit that this rates amongst the best of those experiences. Both Lee and Tim were first rate instructors who made us feel not only competently and professionally taught but also that our safety was their top concern at all times. The white board was a great investment Rob :) as both Tim and Lee gave great lectures (as a trainer myself its very rare that I don't get bored during presentations) but they both bought the theory to life. In addition to being great instructors they were also very friendly and approachable. The week soon became a delightful social mix (which we had not anticipated) in no small measure down to the wonderful Team Leader effect from John who really made the whole thing gel and produced a fab DVD that we have purchased. A big thankyou to all the team. We will be in touch very soon to book our CP. All our best
Dear Rob,

Thanks to you and your crew for a fabulous two weeks in getting my CP

license and being thoroughly enthused by you all about flying.
Professor of Statistical Epidemiology, University of Leeds
Sailor and Public servant
Thanks Rob, Lee, John and Nic for an amazing week! Thanks for all your patience and encouragement. It was clear we were in very safe hands, and you gave us the confidence we needed to fly! Thanks also for creating such a fantastic atmosphere, for being so friendly and welcoming. It would have been a great holiday even without the flying! I hope to be back for the CP some time soonish. To be honest, I'm not even considering doing it anywhere else. If you find a diamond, stay with it I say. Give my best to all the crew (and tell Lee to cut down on the chicken wings :-) David
Just a short note 2 thank you all for a cracking good time. Accommodation and Algo was brilliant and Lee and your understanding of the mountain kept everyone safely enjoying the superb flying on offer, all in all an exceptional week! Kind regards Steve Merten
Many thanks to you and Lee for a most enjoyable course, to James for keeping us well fed and watered, and to Chris for all his help especially on the first day out in the furnace. Having spent years in the Army where training is always on going it was a pleasure to watch a well run course, slowly building up the confidence of the students. ( Even if the instructors did resemble Worzel Gummidge ! ) Thanks also to Nic for the accommodation, which was very comfortable, and for a most pleasant evening with paella. Regards Brian
Have u heard the phrase "it does what it says on the tin" well.... that's Flyspain, and very well too!! This l believe; reflects on the proprietor (Rob) and staff (Lee,James & Chris) if l have missed anyone, apollogies. The work ethic; and really wanting to get people through safely is amazing and for all that l thank you, and really hope l can get back for some thermalling, and pilot rateing next year. I'll probably send u an email from time to time just to annoy u all, and let u know how Brian (the large one) and I (slim one) are doing, so for now bye; Ron.
I just wanted to say a big thanks for last week. You have a great set-up over there – mixing good flying conditions with a nice holiday feel. Super stuff. I´m keen to get back and finish my ticket in November.....just tell me when i can come...
Assistant Financial Director
Rob gave me a superb week - I went from Para dweeb to para cherub - and am desperate for more. The team were great fun to be with and I always felt safe and looked after in the air. Lee was a great instructor and Chris very kind and helpful. James, besides possessing the worst music collection since the british deaf and dumb foundation cut its first CD, was a trojan and always on the case. And the Master - he was just great - 'no-wamean'. I know you haven't yet made your plans for late spring next year but I would like to be on your books.Thanks again for a superb week
Hi Rob You have been on my to-do list for a week now Firstly I would like to thank you, Lee and Jimmy for taking my childhood dream and, with enthusiasm, passion and good humor, safely turning it into reality. Please would you be so kind as to pass on these words to the other instructors as I don't have their e-mail details. I´ll see you in the air very soon
I'm still not on Facebook so I thought I'd email you my thoughts on the SIV course. What an amazing experience! It was a privilege to be part of that group and to benefit from Russell's unique knowledge and expertise. Lee did a fantastic job supporting Russell. As for the manoeuvres, I didn't enjoy spiral-dives very much but everything else was OK. In fact, the dreaded full-stall was great fun! It's surprising what abuse my Geo2 will tolerate and still sort itself out. I probably learned more about it in a week than I have in the last eighteen months. I'll have much more confidence in it in future. I'm looking forward to coming back to Algo, just as soon as I can fit in another trip.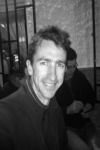 Hi Nic Quick line to say thanks to you, Rob and Lee for a great week last week - well organized from booking through to flying and good to be in safe hands both in the air and in the bus (even Lee's driving). Hopefully get there again sometime next year. Have a good winter
I want to thank you for an excellent week and for me what was possibly the best holiday I have had in three decades! It is always a bit of a gamble booking things on line especially when you are completely new to something and you are potentially putting yourself into the hands of strangers in far off lands. I sat in Malaga airport on Sunday the 27th Sept 2009, in the Golf bar as instructed and wondered if I would by going home shortly!! However, Ralph arrived bang on time and without but a brief pause collected four of us and off we shot to Algo. That was that, lovely accommodation chauffeured everywhere and looked after by some very professional and friendly FlySpain employees that fast became good friends with everyone in our group. What a group, mixed ages and from Software R&D developers through to EasyJet Pilots great people, great fun. I came to learn to paraglide of course like everyone else and we were not disappointed. Conditions in Algo are excellent and couple that with the expert and friendly Training from Rob and Lee – you are on to a winner! Rob and Lee provide an excellent teaching and training regime which creates real enthusiasm and confidence in your abilities – especially important when being told to run off a mountain. We all passed our EP with ease and capped the week with a marvellous flight to circa 4000ft Above see level. If you want to learn to paraglide – book Fly Spain – and enjoy the course, the place, and the people. Rob & Nic thanks again – I'll be booking my CP in the next week or so!
On the last night I forgot to thank you for another great week. You and Lee make us extremely welcome. We often remarked the extradorniarily lengths you go to to get us flying on the non-flyable days and as a consequence, I now have 5.5 hours to add to my log book ( if I actually kept one that is ) and alot more knowledge; something that yourself and Lee provide unselfishly and with a sublity that is far too scary. I would love to return, which will probably be next year 'cause I've spent all my browny points with my wife and need another year to earn them back again. Thanks again and if at all possible will be retruning next year. Regards Ray P.S Tell Lee he's as bad as I am at Bar-Football ( we both got thrashed by a bunch of girls ).

I don't do good decisions very often, but learning to paraglide with Fly Spain was definitely one of them. The instructors were great. Very friendly, welcoming, dedicated and instilled a lot of confidence. I did the EP course, choosing to finish my CP in the UK, but in retrospect I wish I had done both. I think the course gives you the chance to learn a great deal in a short space of time and provides a firm foundation for further learning, backed by some decent air time. The accommodation was top notch, in a lovely village where good food and booze are cheap and plentiful. I highly recommend it.
My friend and I spent two weeks spent working towards our Club Pilot qualifications with FlySpain and it literally flew by. The staff were professional throughout and ensured that we had a lot of fun at the same time as gaining our qualifications. We were given ample support on both the practical and theoretical aspects of the course. The depth of knowledge amongst the instructors is incredible and it's great to be taught by people who so obviously love what they do. Algodonales is beautiful - especially from 1000 metres up! The relaxed Spanish atmosphere, delicious food, cheap beer and (usually) perfect weather add up to a great experience. There is one major downside: you won't want to leave.
Hello Rob Back home in the rain now! I feel SAD coming on already! Anyway, thanks for a great couple of weeks, learned lots. You both have great enthusiasm combined with careful advice and sense of fun. A great combination, long may it continue! Best wishes Bob Gay
Just wanted to say 'Thanks' for a great week. Rob and Lee are both really great at coaching, and by the end of the week my confidence in flying was really picking up. Sooo wished I had booked for 2 weeks! I shall be back. Debs.
Dear Rob and Nic, Just a brif note to say thanks for a lovely holiday. I did have a great time, partly as a result of the flying which in retrospect I feel very happy with, and partly as a result of your informal and friendly attitude. Being invited over to your place was an unexpected pleasure. I am only sorry that Vanessa and I could not stay and make a night of it.....we did to follow have a lovely romantic week in rain and found somewhere very rustic to stay. I proposed to her at some point that week which I am not yet regretting! So yeah basically, thanks, hope you are doing ok and the business is flourishing, and almost definitely see you in July in sunny (?) Wales. Thinking of you from London teaching chaos, Jonathan. xxxxxx


Hi Rob, Just a quick note to say thank you to Lee and yourself for the all the effort you put in to make the most of the time we had during our stay in Algo. Time now to get back to a little work..... and then start planning a trip for later in the year. Regards, Paul
I must admit to pimping shamelessly off Rob (and a Griffon vulture who showed me a thermal and then shared it with me). An amazing experience on a superb Buzz Z3. Russ then did a stonking 70k! A fantastic achievement for one of the first flights on his new Rush 3. As always a great adventure with the Flyspain lads. Thanks and see you again.
Hi Rob
I just wanted to say thank you for a great course. Lee was amazing and his ability to find flyable weather was brilliant. Ed and Graham were excellent too. You have a great team there – they worked really hard to get us the best flying while other companies were on the ground talking about the weather. 10 out of 10. I'll certainly do the CP and will be in touch soon. In the meantime, please pass on my thanks to Lee, Ed and Graham.
Thanks to Flyspain from Sam and Tony for a great time during our CP week. I was impressed that Lee and Jimmy never gave up on a day, doing their upmost to get us in the air, without compromise to safety.
Jimmy was excellent and did a great job in getting an old hangie and young student into paragliding with his enthusiasm and energy but never missing a pertinent item.
WE WANT MORE!
Thanks for a truly great week I am feeling a lot more inspired to fly now

Brilliant week with Flyspain. got to base most days with 50km & 90km XC flights as an added bonus. An adrenelin fuelled Monday began with the balloon drop which got the week off to a perfect start. Top week highly recommended to anyone considering going away to fly. Thanks to all you folks there that made it happen.
Thanks for a great CP course last week, great instruction and the time and effort the boys put in should be commended.
I wanted to thank you for the week of flying and for your guidance and instruction.........a fantastic time and such a great atmosphere. Lee, Graham and Ed make a great team. Thanks to you all for your time and putting up with such poor takeoffs.......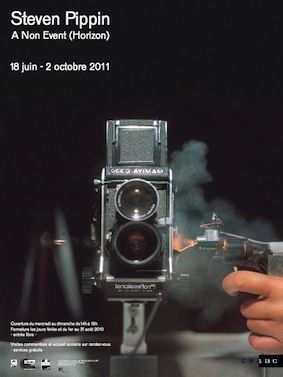 Hi Rob and Nic,I just want to say thanks for putting up with me last week.
From start to finish everything was pretty much perfect.
To complete the CP course in 6 days was a revelation, having tried to
do so in the UK for the best part of a year.
The Andulucia climate and terrain is pretty ideal for paragliding, but
combining that with suberb instruction is a winning combination.
A huge thanks to Lee and Aden whose infectious enthusiasm and tireless
motivation made the week one that I'll never forget.
Jimmy is an awesome instructor and is very effective at his role, he can be very jovial and funny but always remained professional and kept safety a paramount concern. He was very patient throughout the course, even the most demanding of clients that must have been driving him mad! I have thanked him for his help but wanted you to know that you have an excellent member of staff and a great asset to the company.

Ed(wardo) was great. Very easy to get on with and very helpful with the tasks that he demonstrated to us. He was always helpful with information about the house and the town to help people settle in when the arrived. He is a skillful pilot full of helpful tips and advice for anyone who needs it and complimented Jimmy's teaching style excellently. He needs to watch though because his back because I want his job!!!!

The way the course was run was both professional and safety focused which is probably the most important thing for me because anyone can jump of a mountain and endanger their lives but your company ensured we were safe and comfortable in all our tasks. I know I was a demanding client which I think comes from the job I do having to be in control of everything all at once so I want to say thank you for answering all my questions. Your response times were amazing, very informative and vey accurate. The excellent level of service you and your company offered is a refreshing change and helped my decision on what school to use.

Once again I would like to say a huge thank you and your staff for all the help they gave me and I am already planning my return to do some more flying in the near future! I will be looking at the website for dates for post CP flying weeks!
Rob, Lee and Russ

Can I just take this opportunity to follow in the wake of all your other students comments and tell you how happy we are that we chose FlySpain to complete our CP training. If I could wind the clock back I would have used yourselves to complete our EP as well.

Can I thank Lee and Russ especially for their dedication, patience and professionalism whilst taking it in turns slinging us off a big mountain

Their voices kept us both enthused and relaxed while we bounced around in turbulent air at 2500ft, sitting on a canvas seat hanging from what can only be described as an expensive Halfords tent!

The personalities of the 3 of you helped to make it a thoroughly enjoyable week and one that I won't forget!

I am now absolutely buzzing about flying and can't wait for it to stop bloody raining so that I can test out my new wing!

I will definitely be returning in the very near future to get to the next level!
Hello team Fly Spain
I'm not one for email writing usually, it has to be something special to prompt me to make the effort.
However, that was a fantastic holiday which exceeded my expectation in several areas.

The flying ... loved every minute ... top marks to Lee one of the finest Instructors I have every come across in aviation. A strangely additive mixture of endless enthusiasm, ability to simplify difficult aerodynamic principles and a wonderful passion to encourage people to leave the earth behind them.

Throughout the week several reference were made to the classic film 'Top Gun' , maybe the constant quotes from the film rubbed off.

Russ is 'IceMan' to the Lee's 'Maverick'

Russ brings a very different offering to the party, I enjoyed the more structured and procedural style. Coming from an aviation industry I felt at home with his style. I came over as very knowledgeable about paragliding and he's clearly talented. One day I will be proud to say I received instruction from him when asked on the hill following some amazing take off.

In combination, these two chaps are greater than the sum of they parts and compliment each other perfectly .. a perfect teaching team

But a soon as it started, I was time to take myself home. My two hour drive back was filled with the great memories of a holiday with the sky gods

I am already negotiating with my boss for the dates for March / April and will be booking a guided week with you in the next few weeks. I guess this is the ultimate compliant really ... repeat business
Dear Nic and Rob,

A belated message to say thank you very much for a great CP plus week. Nic, thanks for all your emails sorting out my travel plans!

I had an amazing week... Conquered a few demons and learnt a lot.
Hi Rob and the team,

Firstly a big thank you for a great week on the CP course last week. Both Gemma and I really enjoyed it and gained a lot from it as well as gaining our CP tickets. All our instructors were fantastic but a special thanks should go to Russ and Ross for there expertise and patience!
Considering Ross was clearly under the weather he remained professional and focused even though he should have been convalescing. Russ really tried to get the very best from both us and the conditions. They certainly have nerves of steel too!!!

Paul & Gemma
Hi Nic and Rob,
Just a quick email to say thank you for such a fantastic 2 weeks completing my CP Power course.
Every member of your team are fantastic. They are all friendly, patient and incredibly knowledgeable. Their wealth of experience in Paragliding and Paramotoring is evident. There is a genuine enjoyment in imparting their knowledge which carries on long into the night over a beer or two!
Ross, Simon, Ric and Stu were great over the two weeks and I would wholeheartedly recommend Flyspain to anyone considering taking up the sport.

I really hope to be able to come back next year and spend another great week in Algo.

Thanks,

Paul Astle
Hi Rob, Tony, Nic and the gang,

Just a quick note to say thank you for my weeks CP course. The level of expert training and constant reasurance (Im sure we tested Robs and Tony's endurance to the limits) enabled me to complete the weeks course. That coupled with what must be some of the best flying sites anyware not to mention top notch accomodation (in a fantastic hill side villaige) made the experience very special. The soar at the beach will always be my favourite flight. I will be returning as and when able.
Rob, Nic,
Many thanks for a superb week, we flew every day, exceedingly my expectations withing a couple of days, my 1st XC was epic (for me!). Thanks too for the party last night, the paella was lovely, and what a great place you have.

Best regards
Stephen and Mandy
Many thanks to the fly Spain team, from the airport pickup to the accomadation and training all was supremely well organised. Excellent facilities and instructors, all keen to get the most out of the conditions and their pupils. Algondonales is a fantastic destination for paragliding, with epic nightlife and friendly locals. Thanks, to Ric and Rob, and all the local people who made this holiday a fantastic and revitalising holiday- I recommend it to any pilots needing more airtime or a superb break from the 9-5 . Thanks all.
Neil
It´s been a great week, everyones been fun, I´ve had a top time plus got loads of flying in and got my ticket. Thank you all very much
Great week, great flying
Dear Rob,
Just a quick note to say a very big thank you for such a great week last week. Although the flying conditions weren't ideal, I still had a really fun time and very much appreciated the efforts that you all went to to try and get our group as many flights as possible.
Niall and Ross were both brilliant, and even an over-anxious worrier like me felt very safe in their hands. You run a great company and, baby and toddler allowing, I'd love to come back again sometime soon.
I wish you luck for a good rest of the year, and thank you again for all that you did to make the week as enjoyable as it could be – I haven't laughed and smiled so much in a long time J
Best wishes,
Michele x
FlySpain do a great job of attending to the needs of each individual in the group...I'm going back very soon. For me, it has everything
Thank you FlySpain and all its staff for an amazing trip to Porterville and Wilderness South Africa.
Along with a very special thank you to Stu our guide. who made the trip what it was, through his constant attention to ensuring that we had everything we wanted while ensuring we where safe at all times.

Apprehensive to start with and not knowing what I was letting myself in for, I had the most exciting weeks holiday for a long time.